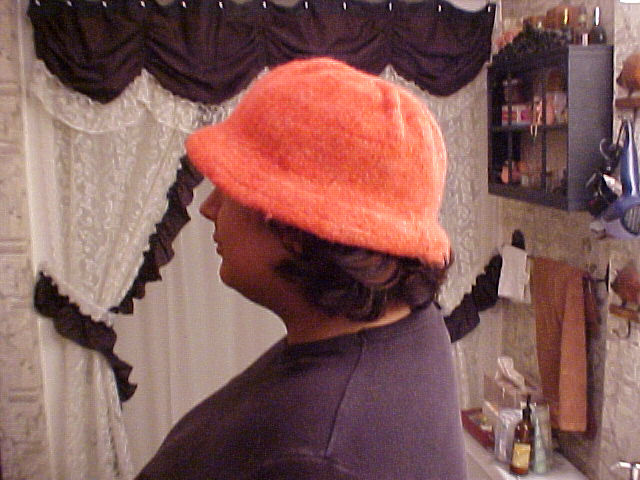 Here's the hat on me from the side.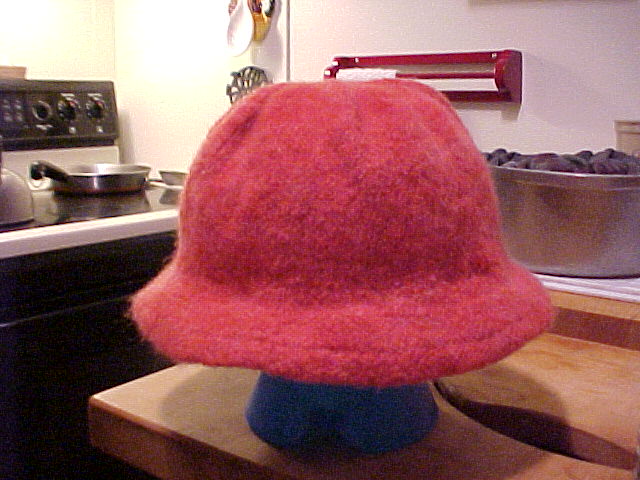 Here's a very good picture of the color of the wool. I think I used three black cherry and two lemonade. Maybe a strawberry thrown in there too?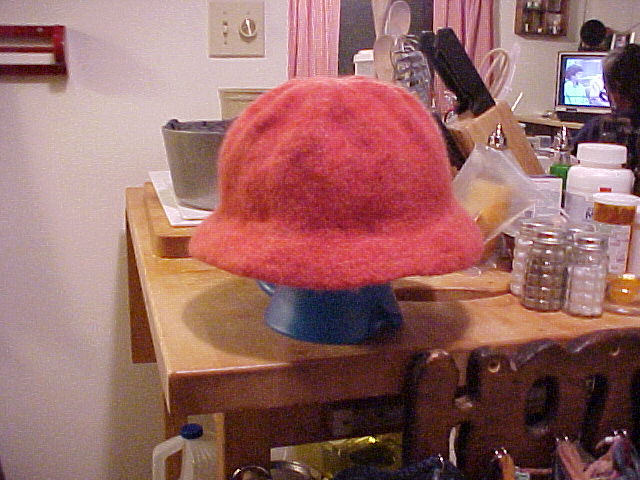 Another picture of the hat drying and blocking.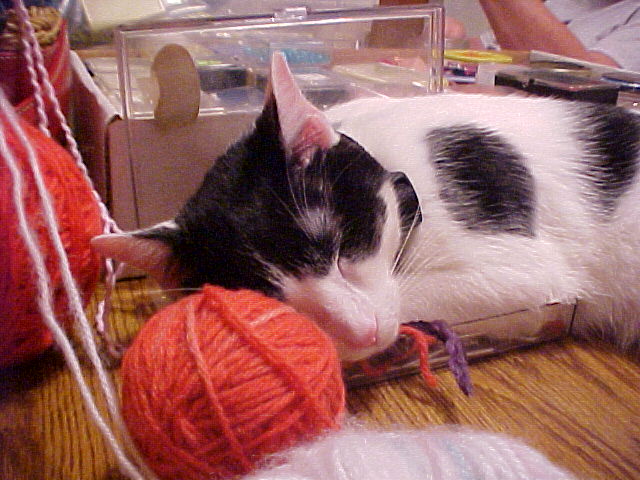 Here's baby kitty sleeping in my yarn. You can see the two reddish skeins that I dyed.