Pictures of Davy's niece, Abby, wearing the hat I made for her.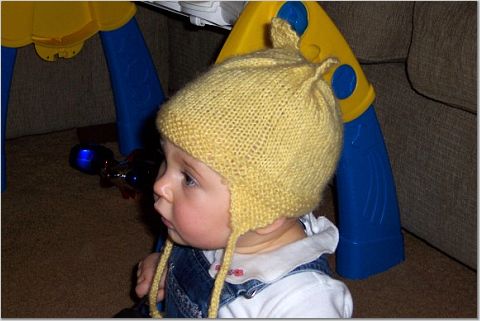 It's a variation of the little devil hat on the kittyville site.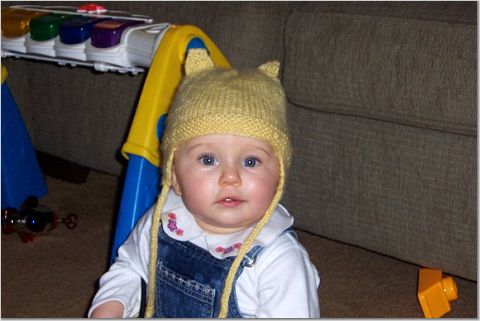 I decided on bear ears instead of devil's horns or kitty ears because I though it would be cuter.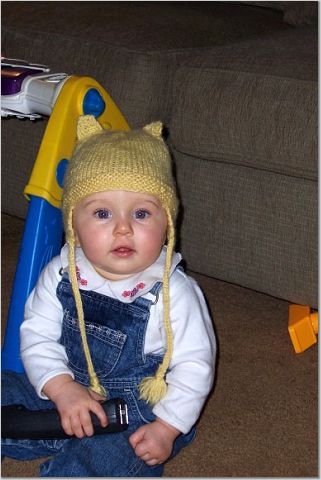 Now I just have to finish the matching boatneck sweater I'm making in the same soft yellow yarn!